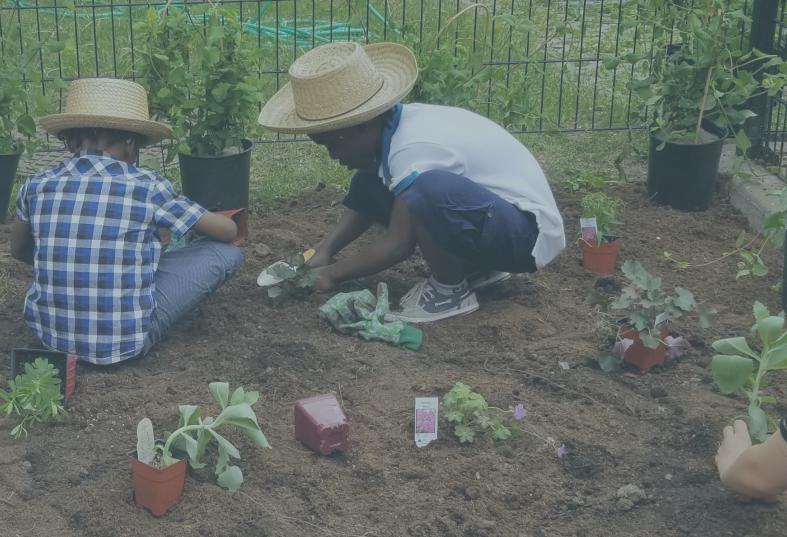 Encouraging collective life
"The individual and collective benefits of the Flower and Garden Club show how much this is a rallying and unique project."
—
Brigitte Laliberté, OMHM
Promoting empowerment
As a major stakeholder in community and social development in Montreal, the OMHM encourages its tenants to participate in community life, both within their own buildings and in their neighbourhoods. Mobilizing tenants promotes empowerment and also improves their living environments.
To mobilize residents and bring life to these environments, the OMHM helps to implement, carry out and coordinate activities and community projects together with other stakeholders. Here are a few projects developed in low-rent housing that enrich Montreal's urban landscape.
Flower and Garden Club
The Flower and Garden Club is open to low-rent housing tenants in Montreal, who can take part free of charge. It aims to encourage greening and urban agriculture projects and to promote citizen participation by urging residents to beautify their living environments. It has various positive effects: it favours biodiversity, clean-up, community life and good neighbourliness, as well as contributing to a sense of pride and security among tenants.
Are you an OMHM tenant? Please refer to the page Flower and Garden Club in the Tenant Services section to find out more.
Living Diversity
The Living Diversity project has been helping to integrate immigrants and their families since 1999. As more than two thirds of the people living in low-rent housing are from non-Canadian backgrounds, the project contributes to building bridges between cultures and cohabitation of residents – specifically young people, seniors and families.
Local actions are developed with the community outreach worker and the community as a response to the various realities in Montreal's neighbourhoods. Beautification, clean-up operations, community kitchens, activities for young people and community celebrations are just some of the events that have been organized as part of Living Diversity to help integration and to promote good neighbourly relations.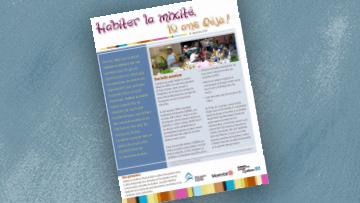 A publication highlighting the project's 10th anniversary in 2009
The Living Diversity project was launched in 1999, following the signature of the action plan to welcome and integrate immigrants in French by the City of Montreal and the ministère de l'Immigration et des Communautés culturelles. At that time, the Office municipal d'habitation de Montréal (OMHM) had a new challenge to face: more and more recent immigrants were coming to live in its low-rent housing. This multi-ethnicity was accompanied by several challenges, including knowing how to live together and relations between neighbours.
Open-air art galleries 
MU is a charity that transforms Montreal's public spaces by creating community-based murals. Since 2007, MU has produced more than 50 large-scale and permanent murals in different neighbourhoods of the city and has also implemented an important educational component that many tenants of low-rent housing can take advantage of.
As MU's partner, the OMHM contributes to building a true open-air museum. More than 15 murals adorn the walls of OMHM housing.