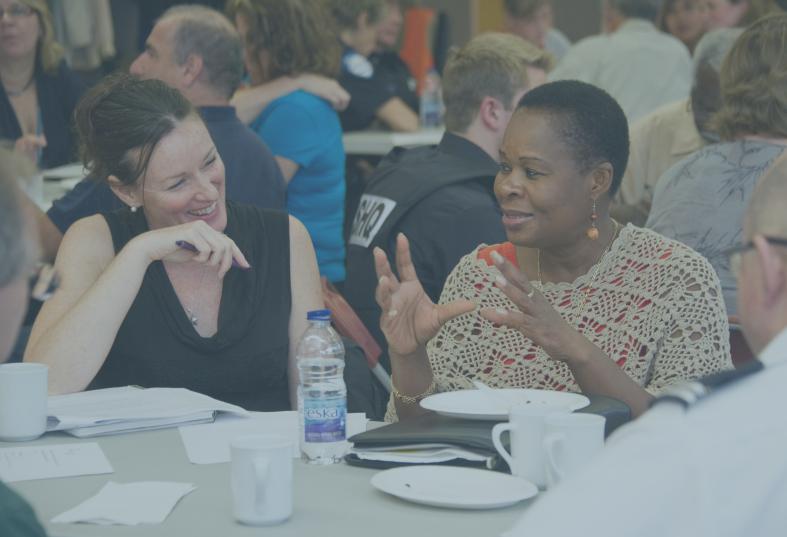 Taking comprehensive and integrated action
Plans and actions
Aiming to improve the well-being of its tenants, the OMHM has implemented several actions centred on both prevention and security.
In 2005, the OMHM devised its first security action plan with the aim of taking comprehensive action. The current 2016-2019 plan aims more than ever before to mobilize all stakeholders and integrate practical actions. The action plan advocates an approach of prevention through social development.
Our guidelines
Everyone has a role to play: employees, tenants and providers;
Preserve the community approach that has developed over the years;
Work just as much on the feeling of security as on security itself;
Adapt actions to the environment;
Take preventive action.
Here are a few examples of actions that demonstrate OMHM guidelines for prevention and security
GLIPS: A local prevention and security intervention group (GLIPS) is made up of residents from a specific housing unit, OMHM employees and community and institutional partners (from a CLSC or local police station). Each GLIPS aims to establish and implement a local prevention and security action plan.
A Vigilant Volunteer is Watching Over You: This program is a partnership involving both the OMHM and tenants and serves to encourage collaboration, good neighbourly relations and vigilance between residents and to improve their sense of security. It is also a way of overcoming isolation experienced by seniors.
Initiatives and measures
24-hour hotline and security coordination centre;
Patrols present everywhere on site;
Tenant security agents present in housing blocks;
Access system using magnetic keys;
CCTV system in buildings and on site;
Awareness campaigns, including Three Handy Tips;
Exploratory walks;
Evacuation drills;
Emergency action plan (LINK TO PLAN) comprising several individual intervention plans based on specific situations.
---
Practical information for our tenants
Tenants are invited to contact the OMHM for all personal security issues, security issues in buildings and on OMHM property at: 514 872-6646.
This security service is not a substitute for the emergency services. In case of emergency, please call: 9-1-1.
---
Knocking at the right door… regarding a security issue
Call the security services
If you encounter a situation that prevents you from living peacefully in your apartment or that worries you, please call the security services at: 514 872-6646 who will investigate the situation. This service is exclusive to tenants of the Office municipal d'habitation de Montréal.
Emergency action plan
OMHM staff have to deal with emergency situations that can occur at any time. Some of these emergencies affect tenants (for example, fires) and others also affect the staff (for example, flu epidemics or power outages in the Greater Montreal area).
Although it is difficult to react to all emergencies, the OMHM endeavours to ensure a high level of preparedness. The emergency action plan sets out clearly the action to be taken in any particular emergency situation.
The emergency action plan comprises a general plan and several individual intervention plans in specific situations, such as pandemics, major fires, extreme heat, or even communications or power outages. 
The emergency action plan aims to ensure the following:
Protect the life and safety of individuals (our tenants, staff and visitors);
Protect the housing stock;
Ensure a speedy, efficient, adequate and appropriate intervention;
Guarantee the continuity of activities or safe continuation as quickly as possible;
Protect the reputation and image of the OMHM;
Limit the OMHM's liability;
Provide guidelines to the OMHM's responders and residents.
---
Emergency steering committee and emergency room
The emergency action plan is revised regularly and is updated by an emergency steering committee. The steering committee is also responsible for leading and coordinating responses to emergencies. An emergency room serves as headquarters in the event of an emergency situation. 
---
Are you an OMHM tenant? Please refer to the Safety and Repairs page in the section Tenant Services.