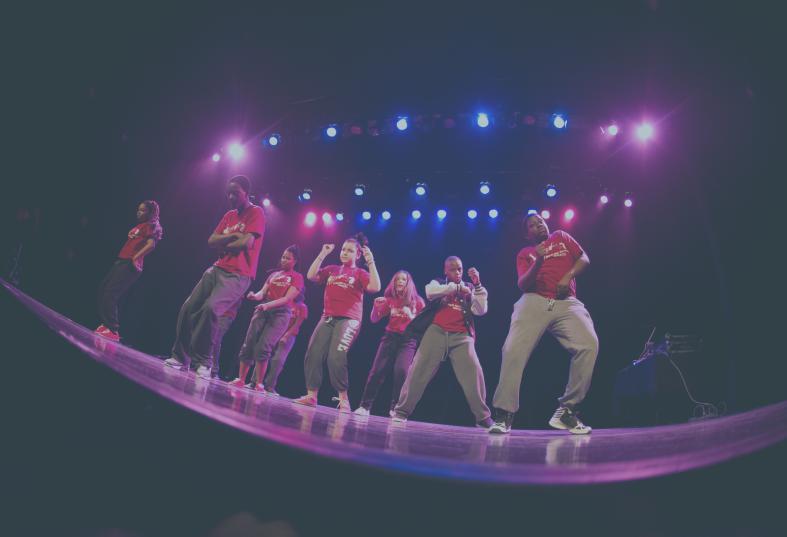 Making a positive difference
"By showcasing their talent and encouraging young people to exercise their citizenship rights, we promote their emancipation and let them shine as they make a positive difference in their community." — Rouzier Métellus, OMHM
The future has a voice
Over 12,000 young people live in low-rent housing in Montréal. They represent the future of our communities and they want to be heard. The OMHM gives them a platform.
People 25 years of age or less make up almost a third of low-rent housing tenants in Montréal. As members of every cultural community present in the city, they have access to various tools and outlets for sharing their views and making changes in their community.
One day internship in the workplace at the OMHM
HLM youth aged 17 to 25 interested in doing a one-day internship at the OMHM can complete the online form by clicking on this link (In French). More information can be obtained from Mélanie Gélinas at 514 868-1574. The registration deadline is February 24, 2020.
Le MOUV
The main goal of the low-rent housing youth movement known as "Le MOUV" is to create a space for discussion and dialogue with OMHM management, and to suggest activities for youth. 
Le Rebond
The website and blog Le Rebond are designed specifically to give low-rent housing youth a place to speak out on matters that affect them and where they can learn the basics of journalism.
Les brigades de propreté et de verdissement
Clean-up and greening brigades
The OMHM encourages job readiness among youth by including fifty or so new entrants to the workforce every summer on its clean-up and greening brigades. 
Various OMHM administrative units have also created internship positions for young people.
The Foundation
Fondation La Clé wants to support the success of young people living in low-rent housing. Its primary mission is to encourage them to complete their education and actively participate in Montreal and Québec societies.