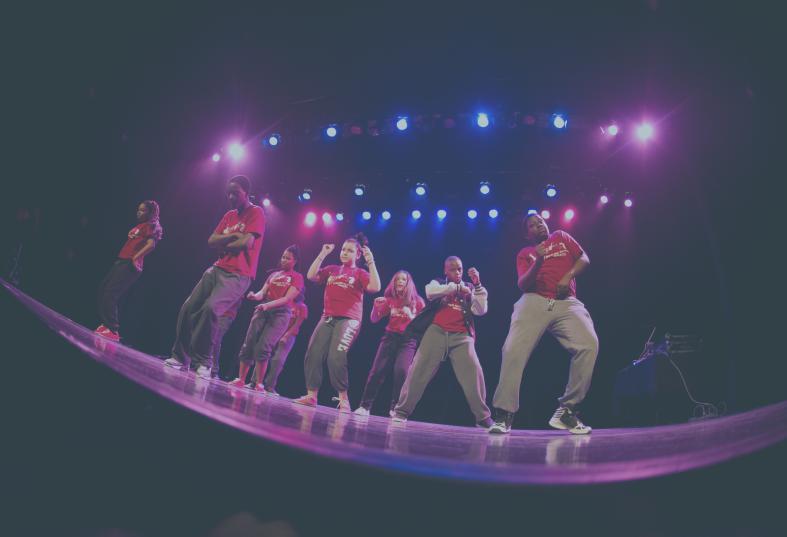 Making a positive difference
"By showcasing their talent and encouraging young people to exercise their citizenship rights, we promote their emancipation and let them shine as they make a positive difference in their community." — Rouzier Métellus, OMHM
The future has a voice
Over 12,000 young people live in low-rent housing in Montréal. They represent the future of our communities and they want to be heard. The OMHM gives them a platform.
People 25 years of age or less make up almost a third of low-rent housing tenants in Montréal. As members of every cultural community present in the city, they have access to various tools and outlets for sharing their views and making changes in their community.
One day internship in the workplace at the OMHM
For several years, young people from HLMs aged 17 to 25 have been invited to take part in a one-day internship with OMHM employees. This experience allows them to see and live a day in the workplace and gives them the opportunity to better visualize what a career would be like in management, accounting or building maintenance, for example. It is possible to obtain more information on this subject from Mélanie Gélinas at 514-868-1574.
Le MOUV
The main goal of the low-rent housing youth movement known as "Le MOUV" is to create a space for discussion and dialogue with OMHM management, and to suggest activities for youth. 
Le Rebond
The website and blog [Le Rebond] is specifically intended for young people in low-income housing. It allows these young people to express themselves on issues that affect them, to discover and develop their talents in writing, photography and video, and to learn the basics of journalistic writing.
Les brigades de propreté et de verdissement
Clean-up and greening brigades
The OMHM promotes the employability of young people by offering them the opportunity to enter the labor market for the first time thanks to the cleanliness and greening brigades. These have taken different forms over the years depending on the needs of the living environments and the number of young people who make up these brigades.
The Foundation
Fondation La Clé wants to support the success of young people living in low-rent housing. Its primary mission is to encourage them to complete their education and actively participate in Montreal and Québec societies.