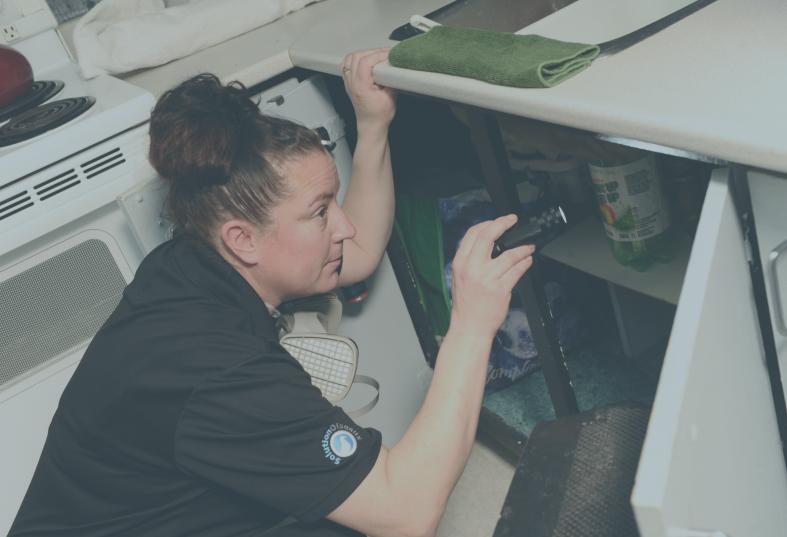 The OMHM takes action by preventing and intervening
A major challenge
The OMHM's mission is to improve the living conditions of its tenants by offering them quality housing and services. To do so, it needs to ensure that all housing is free of vermin (like bedbugs, cockroaches, rats, mice, etc.). In early 2023, the organization began implementing its second vermin control plan, which is divided into three guiding principles: prevention, improving intervention outcomes, and developing and strengthening partnerships.
It is important to note that vermin, and especially bedbugs, are a public health matter. Bedbugs exist practically everywhere in Montreal, in libraries, hotels, hospitals and also in private-sector housing. 
Recognizing Bedbugs and taking actions
Prevention
The OMHM has undertaken several activities to prevent the propagation of vermin in its housing, in particular:
Cockroach: Recognize and act!
information sessions to increase awareness among tenants and show them how bedbugs, cockroaches etc. look. (watch the video)
In addition, the OMHM has implemented preventive measures for its employees who have to work or enter infested housing.
Vital collaboration
It is vital that everyone works together to ensure that bedbugs do not enter their homes by adopting good practices, which includes the following:
do not pick furniture up off the sidewalk;
dry used clothing on the highest setting for 30 minutes;
do not attempt to treat your own home using commercial products;
do not hoard items in your home, as this is an easy way for vermin to hide;
contact the OMHM Call Centre as soon as you detect a bug or as soon as you think you have bugs in your home (for example, if you see skin bites, traces of blood, etc.).
If, despite all this, you are discovering bedbugs in your apartment, the OMHM will ask for your cooperation: you will have to be present for each treatment and prepare your apartment properly. You must follow these instructions carefully to ensure the success of the treatment.
Partners
The OMHM works together with several community and institutional partners to help its tenants control pests. It is also an active partner in the sanitation project funded by the City of Montreal, which aims to accompany vulnerable households in preparing their homes.
To find out more, please refer to the general information on bedbugs provided by the City of Montreal.
Over the years, the OMHM has developed considerable expertise in controlling parasites and is regularly asked to share this expertise in seminars, including:
the 27th seminar of social and community housing technical staff;
the seminar on compulsive hoarding.
Are you an OMHM tenant? To obtain more information about vermin, in particular bedbugs and cockroaches, please refer to the page Sanitation and pest control in the Tenant Services section.