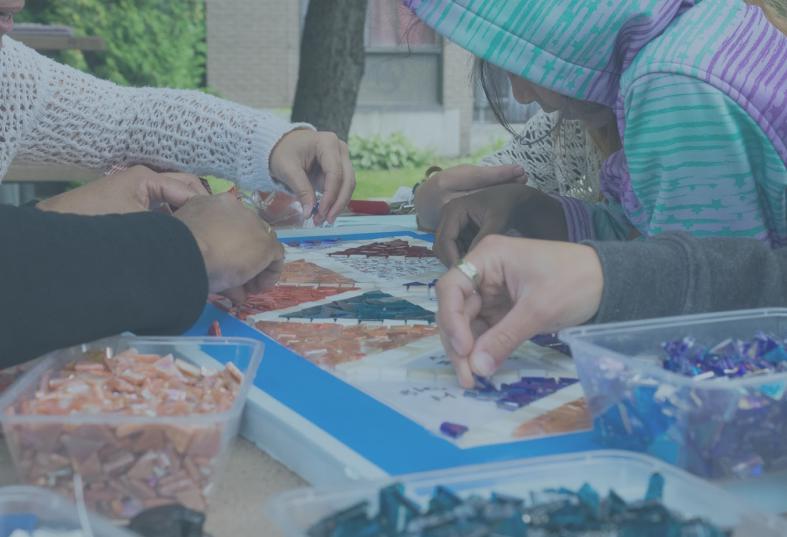 Working hand in hand
 "Pooling a neighbourhood's resources, in partnership with tenants, is a powerful way to generate multiple solutions to the needs of residents."  — Nathalie Dufort, OMHM
Fostering ties
To support community and social development, the OMHM works closely with all local players and promotes ties with residents. For example, the Office participates in local and regional sectoral and intersectoral issue tables of vital importance to effectively targeting the action taken to improve living conditions for low-rent housing residents. 
Some of the OMHM's partners occupy space in low-rent housing projects and offer services to low-rent housing tenants as well as neighbourhood residents. This makes the allocation of premises to community projects or organizations an important lever. These kinds of partnerships not only anchor this type of action in low-rent housing projects and neighbourhood life, they also provide a social safety net for the most vulnerable.
Networking and coordination are the first step toward creating partnerships that give residents access to a variety of activities and services. Members of the OMHM Community and Social Development team are helping to develop these kinds of ties and create projects with and for tenants. 
Many organizations are working with us already. If a partnership with the OMHM interests you, please contact the OMHM Social and Community Development Department.