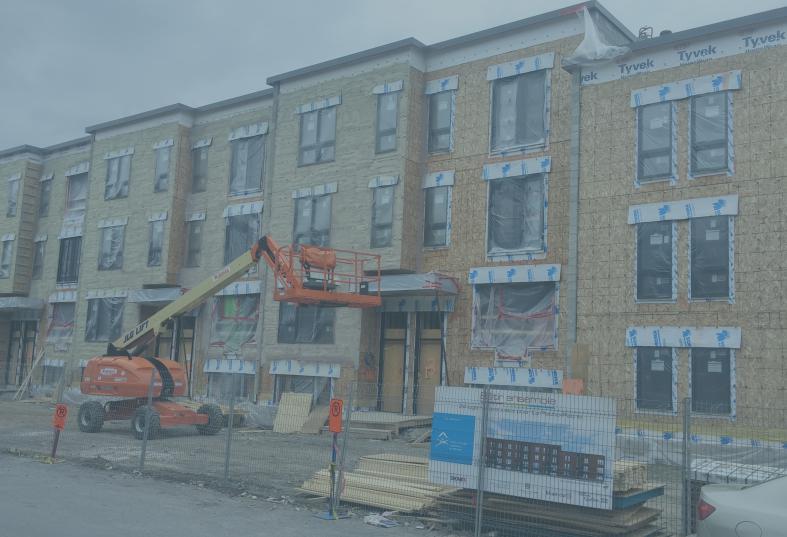 Responding better to needs with creative solutions
Increase the housing offer
The OMHM 2015-2019 strategic plan sets out to increase its housing offer by providing creative solutions involving the collaboration of several social housing partners on the island on Montreal. 
To reach this goal, the OMHM plans to:
implement new housing projects;
support long-term solutions for distressed properties that had been taken over by the CMHC or the SHQ;
densify some of its existing housing complexes. 
Every housing project entails its own set of challenges. The challenges that the OMHM may encounter include reconciling the interests of different partners (which may include the City of Montreal and its boroughs, the SHQ, the CMHC, owners of public or private land, private promoters and neighbours), the funding structure, management of assistance programs, timelines, ensuring access to construction sites (which is a typical challenge for projects implemented in major city centres) and the negative impacts of construction sites on the neighbourhood (traffic obstacles, noise, dust, etc.).
As a social builder, the OMHM has gained experience carrying out building projects since it was established in 1969. In 2017, the OMHM set up a building project development committee, which guides its plans and defines a framework for the selected projects. This committee comprises three Board members and three OMHM managers. The OMHM also has set out to establish a development plan that defines the means it plans to use to achieve its development goals.