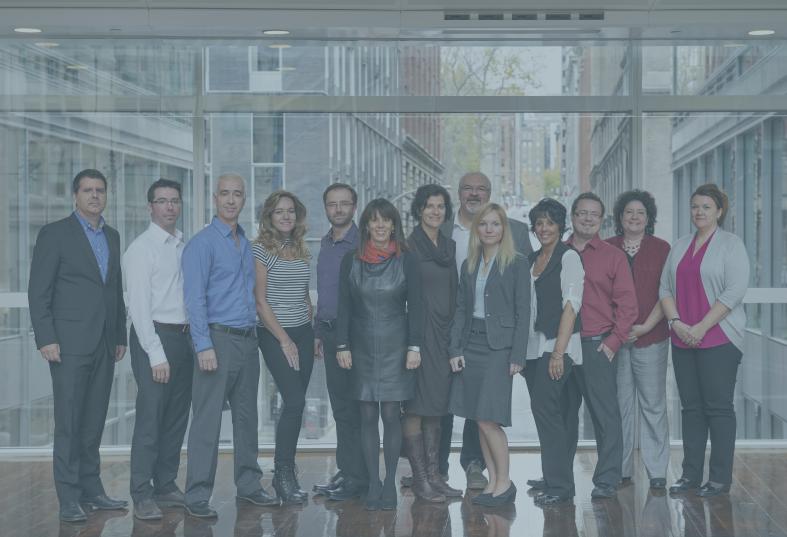 More than 100 management positions
Taking decisions that affect individuals' and families' lives and environments
Are you a passionate and experienced manager who has a talent for new challenges? Can you mobilize multidisciplinary teams and manage them smoothly and efficiently? Do you welcome new ways of doing things? You'll be right at home with us then! At the OMHM, there are around 100 management positions in several areas of activity: customer service, apartment rentals, community and social development, IT, communications, security, housing stock management, renovation, human resources, etc.

Management positions at the OMHM 
Sector Director
Sector Assistant Director
Director of Operations Management
Director of Maintenance and Repairs
Projects Director
Administrative Director - Buildings
Technical Director of Affordable Housing Stock
Director of Energy and Environmental Management
Director of Plumbing
Director of Electricity
Director, Condition of Housing Stock
Director of Tenant Services
Director of Community and Social Development Activities
Director for Employee Monitoring, Rentals and Operations Support
Residence Director
Director of Catering
Director of Operations and Installations
Director of Rent Supplement Programs
Director of the Affordable Housing Management Department
Director of Human Resources
Complaints Director
Director of Finance Department
Director of Communications Department
Director of Sanitation
Director of Housing Stock Development
Director of Compensation and Pay
Director of Budget and Internal Auditing
Director of the General Secretariat
Director of Call Centre and Security Department
Director of Information Technology and Telecommunications Department
Director for the Optimization of Employee Monitoring and Tenant Services
Etc.
| | |
| --- | --- |
| Sector Director | Sector Assistant Director |
| Director of Operations Management | Director of Maintenance and Repairs |
| Projects Director | Administrative Director - Buildings |
| Technical Director of Affordable Housing Stock | Director of Energy and Environmental Management |
| Director of Plumbing | Director of Electricity |
| Director, Condition of Housing Stock | Director of Tenant Services |
| Director of Community and Social Development Activities | Director for Employee Monitoring, Rentals and Operations Support |
| Residence Director | Director of Catering |
| Director of Operations and Installations | Director of Rent Supplement Programs |
| Director of the Affordable Housing Management Department | Director of Human Resources |
| Complaints Director | Director of Finance Department |
| Director of Communications Department | Director of Sanitation |
| Director of Housing Stock Development | Director of Compensation and Pay |
| Director of Budget and Internal Auditing | Director of the General Secretariat |
| Director of Call Centre and Security Department | Director of Information Technology and Telecommunications Department |
| Director for the Optimization of Employee Monitoring and Tenant Services | Etc. |