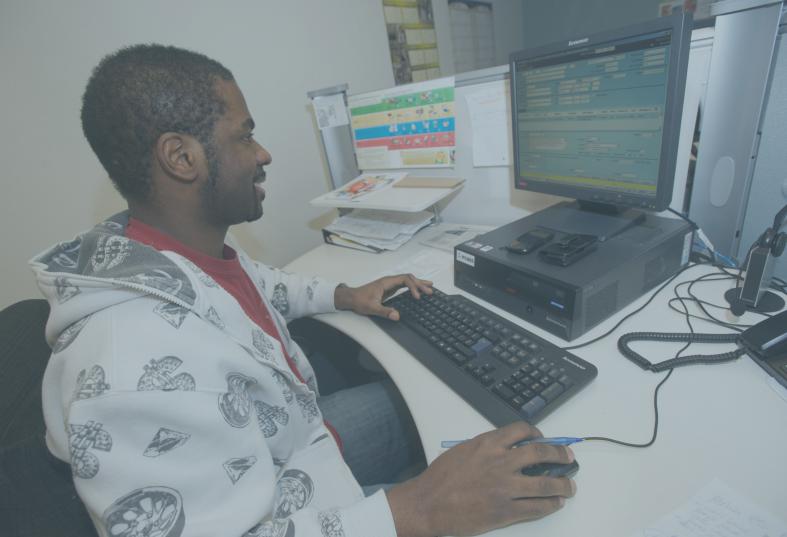 Exciting jobs in a wide range of fields
Looking for a career in a stimulating work environment?
Whether you're looking for a career in computers, procurement, accounting or other fields, the OMHM offers a variety of general services manager and employee positions: programmer-analysts, accountants, technicians, purchasing officers or project managers, to name just a few. Our wide range of job opportunities is sure to include the right job for you.

General Services positions at the OMHM
Approvisionnement
Technicien en approvisionnement
Administrateur de contrat
Chargé de projets en approvisionnement
Directeur des opérations en approvisionnement
Informatique et télécommunications
Analyste en informatique
Agent de télécommunications
Administrateur informatique
Programmeur-analyste
Technicien en exploitation
Agent de soutien aux utilisateurs
Contrôleur pilotage de systèmes
Coordonnateur des applications
Soutien administratif
Adjoint administratif
Agent d'administration
Agent de bureau
Assistant de groupe
Préposé à l'administration
Secrétaire administratif
Ressources humaines
Agent en ressources humaines
Technicien en ressources humaines
Conseiller en ressources humaines
Paie-maître
Comptabilité
Commis en comptabilité
Technicien comptable
Comptable
Directeur du Service des finances
Secrétariat général et archives
Secrétaire juridique
Technicien juridique
Technicien en gestion de documents et archives
Agent à la gestion documentaire
Communications
Chargé de communication
Directeur du Service des communications
| | |
| --- | --- |
| Approvisionnement |   |
| Technicien en approvisionnement | Administrateur de contrat |
| Chargé de projets en approvisionnement | Directeur des opérations en approvisionnement |
| Informatique et télécommunications |   |
| Analyste en informatique | Agent de télécommunications |
| Administrateur informatique | Programmeur-analyste |
| Technicien en exploitation | Agent de soutien aux utilisateurs |
| Contrôleur pilotage de systèmes | Coordonnateur des applications |
| Soutien administratif |   |
| Adjoint administratif | Agent d'administration |
| Agent de bureau | Assistant de groupe |
| Préposé à l'administration | Secrétaire administratif |
| Ressources humaines |   |
| Agent en ressources humaines | Technicien en ressources humaines |
| Conseiller en ressources humaines | Paie-maître |
| Comptabilité |   |
| Commis en comptabilité | Technicien comptable |
| Comptable | Directeur du Service des finances |
| Secrétariat général et archives |   |
| Secrétaire juridique | Technicien juridique |
| Technicien en gestion de documents et archives | Agent à la gestion documentaire |
| Communications |   |
| Chargé de communication | Directeur du Service des communications |